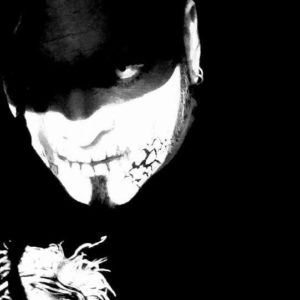 Lucifer Fulci is a creature created by David Mark Stashko on Halloween of 1994 in the haunted hills of Hollywood, California. Lucifer was created out of a morbid, artistic desire to bring to life the supernaturally charged nightmares that bled horror in David's veins since birth. From the moment Lucifer was created, he began to cast his spells upon the multi universal media macabre. In music, he has written, recorded and performed with death rock legends Penis Flytrap, Wormfood, Lords of October and under his solo moniker. Much of his music has been used in science fiction/horror films and documentaries. He is always in some stage of production of new music, ever experimenting and crossing over genres.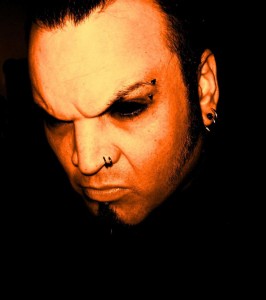 With his writing, Lucifer Fulci has created blogs, reviews, short stories, books, screenplays and poetry that spans multiple formats, publishers and styles. He has won a variety of awards and was once called an "untapped potential for disturbing horror in art and film" with the likes of Edward Lee and Poppy Z Brite.
As Lucifer Fulci, he has created the horror convention, Splatterpalooza, written and directed various short movies and music videos, sits on the board of strangeness at the Flint Horror Collective and is one of the (ir)regular panel members of the popular podcast called "The Ghoul Cast."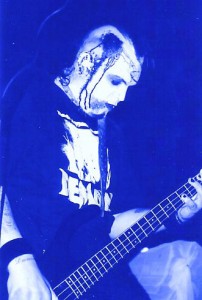 As David Stashko, he is a social worker, advocate for multiple pathways to recovery and family guy. He writes books on spirituality, recovery from addiction and scary books for young people.
Books by Lucifer Fulci

A Collection of Horror

Azrath the Unholy and Malevolent (and other stories)

Lucifer Fulci's Guide to the Italian Cannibal Movie

Siki City 2666

Chunkblowers that Splattered the World: Guide to the most influential, goriest  movies

Samhain!

Writing as David Stashko

Roadways of Recovery

Open Mind, Open Talk

A Diary of Sobriety

The Night Before Halloween (forthcoming)

12 (forthcoming)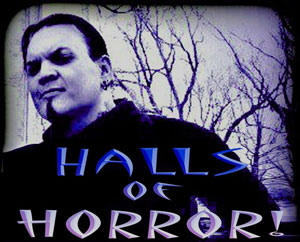 By the black, velvet skies of the night, I write, record and create on multiple levels inspired by Horror, Halloween, Science Fiction and the supernatural. For a detailed collection of my creative endeavors, please visit the official site at www.LuciferFulci.com
For a collection of music videos, please go to www.youtube.com/user/LuciferFulci
Remember, there are so many pathways to live by, but it has been my experience that if you travel with love, it will be a better journey.