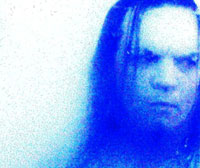 Lucifer Fulci explores horror and the supernatural in his music, books and other various contributions to art and life. Fulci hails from the deep woods of Michigan, USA, but has also spent half his life living and evolving in California. Paul Counelis, writer for Canadian Horror magazine,  Rue Morgue, says "Lucifer Fulci -bassist and songwriter for punk horror legends Penis Flytrap-is a prolific horror virtuoso, spawning many different types of spooky cultural projects, including solo records (where he writes and performs all the instruments parts), magazines (Ultra Violent), and even film (Hammer Filmworks). The guy is legit, with none other than the legendary Chas. Balun writing the foreword for one of Fulci's relentlessly horrific books. Fulci is a veteran of horror in nearly every media; with a wealth of new projects on the horizon, he shows no signs of slowing down any time soon."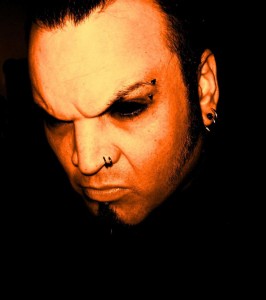 Lucifer is currently promoting his new music and literature. His latest sonic offering is called "Supernatural Horror Metal" and was released on Halloween of 2014 along with two new books in the horror genre. The CD is the ultimate Lucifer Fulci, offering 10 new songs that explore several genres of music, bleeding heavily on thrash/death/horror punk.  The books, both fiction and non fiction, include the extreme splatter novella "Azrath the Unholy and Malevolent" and "Lucifer Fulci's guide to the Italian Cannibal Film," respectfully. Fulci is taking 2015 to promote the avenues of his morbid media with convention appearances, listening parties, podcasts and lectures.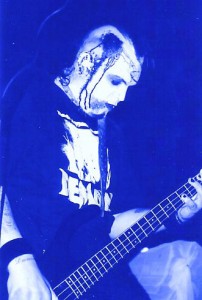 Lucifer Fulci's musical career began in 1984, when he formed the punk bands The Socially Retarded and The Celibate Necrophiliacs in Michigan. After playing hall shows and parties over the next few years, he moved to California in hopes of following in the footsteps of his bass instructor/mentor, Troy Gregory (Flotsam and Jetsam, Prong, Killing Joke). Instead of taking the metal route, Fulci found himself in the realms of horror punk, performing alongside with Deathrock innovator Dinah Cancer (45 Grave) in the now legendary Penis Flytrap. After 10 years of torturing the world with their brand of heavy and thrashy horror punk, PFT disbanded. From that point, Fulci began the metal band Wormfood with various players, including drummer/actor Walter Phelan- who played in Penis Flytrap for a short while and is best known for portraying "Dr. Satan" in Rob Zombie's "House of 1000 Corpses." At the same time, Fulci began putting his literary talents to work, penning some of the most gruesome stories the world has ever known. His first book, "Siki City," was a hit with horror fans from around the world, rocketing the bass player into the multi-media arena and giving his fans something to drool over aside from the music. After a revolving door of musicians in Wormfood, Fulci chose the solo artist/horror author route, writing books and for magazines. Not to be outdone, he began performing all the parts in his music and experimenting in various genres.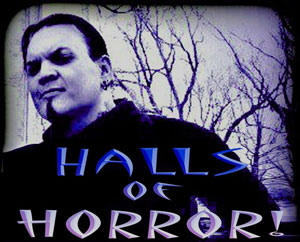 Lucifer wants to send the message that Horror is alive and well in metal and horror punk/deathrock. "Supernatural Horror Metal" is the harbinger for such a message.
Del Howison (Dark Delicacies) comments on the song "Godzilla" from "Supernatural Horror Metal" – "Nothing says Happy New Years like a Godzilla horror metal song. It growls like a monster"