We will be reading from our works of Horror fiction on this night, December 7, 2013, at the LUNCH STUDIO. Books will be on hand to sell and to be given away…but most importantly, it is a FREE event and there will be food there in case anyone cares to dine during this event. I MIGHT even bring along a guitar for my portion and serenade the audience with something frightful and haunting.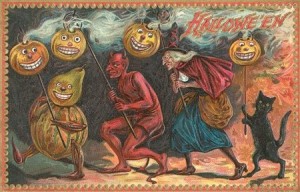 So, come one..come all! I dare you! A night of HORROR FICTION from Chris Ringler, Paul Counelis and myself, Lucifer Fulci.
Welcome to a place insane…where horror calls your name. Witness a bloodbath…a place of terror and unholy wrath.
Witness a night of Horror fiction with three of the Terror Titans that help bring to life the Flint Horror Convention!
Authors Lucifer Fulci, Chris Ringler and Paul Counelis will be reading from their works of horror fiction on December 7, 2013 at THE LUNCH STUDIO from 7-9 PM. While all ages are welcome, not all of what is being read is intended for children. BEWARE!
The chill of winter is in the air…let it run up your spine if you dare!
Please join us for food, frights and horror fiction!