Lucifer presents Samhain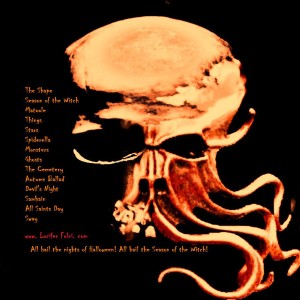 All hail the nights of Halloween! All hail the Season of the Witch!
ALL NEW, ALL HORROR book of Halloween madness! SAMHAIN, by Lucifer Fulci, is a companion book to the CD of the same name. It will also be available for download at CDbaby.com very scary soon! The book is very graphic and NOT FOR KIDS! It contains short stories, poetry and song lyrics all inspired from the music of the companion CD. Artwork by the amazing and spooky Loren Gillespie III! Order yer copy now! Book and CD Combo $20 – Contact Lucifer for details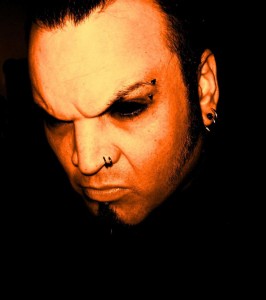 TrackList:
The Shape
Season of the Witch
Matoole
Things
Stars
Spiderella
Monsters
Ghosts
The Cemetery
Autumn Ballad
Devil's Night
Samhain
All Saints Day
Sway
---
Chilling, strange and intellectual horror soundtrack and industrial sounds from Lucifer Fulci and Rebirth of Mercy. The very first split CD from both artists. If you like Goblin, Skinny Puppy or Zombi, you just might love RED TENEBRE. Get it here
---
---
---
---
Lucifer Fulci presents morbid dance tunes for goth club fetish gyrations, late night rendezvous and zombie dance parties.
---
NEW – Lucifer – Evilution
Finally released!

NEW! – Lucifer Fulci - Bathory
NEW! – Lucifer Fulci - Evilution
NEW! – Lucifer Fulci - Scorpio
Lucifer Fulci - The Revelation
Lucifer Fulci - Ancient
---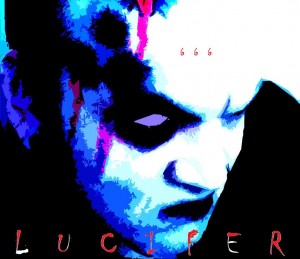 In the Beginning – Lucifer Fulci
Lucifer Fulci - In the Beginning
Purchase the physical CD direct from Lucifer Fulci.
Track Listing:
INFERNO
MAGGOTS
IN THE BEGINNING
CANNIBALISM
THE DARK LURKING
DEATH RATTLE